The #1 stress creator during the holidays is debt.
We have made sacrifices. We've left our double-income-no-kids lifestyle long behind and ventured into a hand-to-mouth way of living. We've made choices to stay home with the kids and build side businesses to supplement our expenses. We don't spend extravagantly and although we survive each year, we still manage to go deeper into debt.
The holidays expect more from us. Because we don't have disposable income, we fall back on the only thing that will get us through…credit.
American households have a substantial amount of credit card debt

.
Of the estimated 46.7% of households that carry a balance, the average debt is a whopping $15,328 as of September 2012.
What does this mean? Credit card debt is holding fairly steady – but whether or not that's a good thing is up for debate. On the one hand, higher consumer spending puts the economy on a positive track. Higher spending leads to more jobs and higher incomes, which in turn lead to higher spending. However, if wages and employment are improving at a sluggish pace, this might well be an indication that families are borrowing to make ends meet rather than a reflection of a well-founded increase in consumer confidence.
Used wisely, credit can help you invest in a solution.
On this show, I'll be introducing you to Emily Chase Smith, a financial solutions attorney with a proven track record at helping entrepreneurs get out of debt and create financial stabilty through strategic solutions.
On the subject of business debt, I'll be talking to you about the many bad business investments that so many entrepreneurs are still paying for with interest and how to avoid falling into those traps in the future.
Our Guest
Emily Chase Smith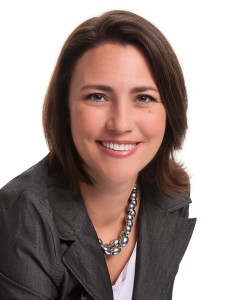 Emily Chase Smith
is an experienced financial solutions attorney who loves to help entrepreneurs become debt free and live their dreams.  In her former life she was a big firm attorney.  She had an epiphany after trying a case just a few days before delivering her first child scared she would go into labor in the courtroom – there had to be a better way.
Emily started EmilyChaseSmith.com, which gives families options when facing financial crisis.   She wrote the book No More Midnight Money Sweats and blogs and podcasts on debt solutions.  Emily is now mom to 3 kiddos, Genevieve, Constance and Ambrose – none of which she delivered in a courtroom. Emily loves to travel, surf, read and particularly loves being at home all alone.