Stepping up and standing out.
We are truly living in a generation of possibility. If you want to bring your career home, there really are no more excuses. Whether you have invented a product, conceptualized a must-need service, or simply want to join a ready made direct sales team– opportunities are abundant!
Filling an existing need.
There are dreamers and then there are DOERS. So many of the successful mom and dad entrepreneurs that have visited us on This Little Parent Stayed Home took their struggle and turned it into a solution. Their darkest hour and most challenging moments became the seed in which their business eventually blossomed.
Filling an existing need doesn't just mean creating something where once there was nothing. Not an inventor? No problem! Filling a need might mean knowing how to align your personal attributes — your skills, your talents, your visions, your RESOURCES— with the available opportunities.
Opportunities are abundant! Don't see them? You may be walking through life with your EYES WIDE SHUT. Every day I see social media posts from a friend or colleague who is in need of some kind of support. Step up with your hand raised high!
Mom and Pop have firmly found their place in the new economy
Much of this economic revolution came about from a renaissance of ideas and a need for change. Family life was the new priority and therefore family-run businesses began to boom. Some didn't make it, but continued to reinvent themselves until a decent way of life was restored. Others navigated paths to success on their own accord — by exceeding their own expectations, staying fueled by passion and MARCHING ON!!
Everyone has a story. When spoken from the heart, most stories will sell. 
One of my favorite stories of success comes from my good friend, Amy Beth Pitcher, the owner and creator of Country Home Gourmet, a direct sales and party plan company that was seeded, planted and grown — from scratch– by herself and her husband, Shane. In addition to being a business leader and an inspiration to hundreds of personal consultants across the country, Amy Beth served in the United States Air force while raising her family. For those of you who are members of the OurMilkMoney.com business directory for parents, you may  recognize Amy Beth as our Membership Director!
(So now you know why I may be a bit biased about our guest) but once you meet her, you will know exactly why I wanted to show her off and share her magnificent story with you. Amy Beth is a woman with such integrity and commitment in everything she does — no matter where her family business journey takes her. One of the things I love about her … besides her spark and her enthusiasm… is her complete transparency and her willingness to tell it like it is.
On this show, you'll get to hear about how Amy Beth's "pilot idea" grew into a nationwide party plan company, and an opportunity for more moms and dads to build a family business.
Our Guest
Amy Beth Pitcher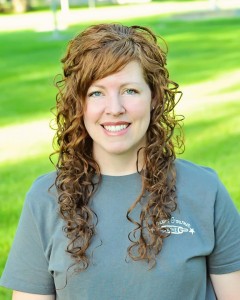 Amy Beth is a successful small business entrepreneur and co-owner of Country Gourmet Home. Together she and her husband operate a state certified food manufacturing facility where they imagine, create and implement family favorite recipes into simple to prepare gourmet food mixes. In an effort to help other parents provide additional income for their families Shane and Amy Beth began offering their taste tantalizing food mixes as part of a party plan opportunity. With their attention to detail and the development of personalized relationships with each of their independent consultants their business began to grow into a full operating direct sales company.
In addition to Amy Beth's extensive back ground in direct sales and customer relations she also served 6 years as an Officer in the Unites States Air Force. Presently, she continues serving her country as a KC-135 pilot in the Utah Air National Guard. Amy Beth has also earned a Bachelor of Science in Aviation Technology, Masters of Art and Education and a pending PhD in Leadership Education. The leadership skills she has developed through her aviation career are essential as a foundation for her prospering business.
Amy Beth is also involved with her voluntary motivational program, "Embrace Your Success". She shares a powerful message to youth groups promoting the strength that each of us can obtain from our inner strength. Youth are inspired to believe in each of their unique abilities with a reassurance that no one can stand in their way when they truly dedicate themselves to succeed.