What the heck is a CHAKRA?
Take the test below to see how chakra savvy you are:
A chakra is:
A. the name of a new age musician from the 1980's
B. a trendy boot
C. the Klingon word for "grandmother"
D. an organic vegetable made from the root of ragweed
E. a Japanese monster movie (e.g. Chakra vs. Godzilla)
F. an energy center in your body that regulates health and well-being
If you answered anything other than "F" you might want to brush up on your metaphysical comprehension….
…And I have just the expert to help us with that today!

On Today's show…
The amazing Lisa Hall will be joining us today to help us heal our inner energy with CHAKRA POWER!
What might once have been considered "new age" woo-woo nonsense created by some hippy on an acid trip is recently gaining more merit and credibility. In fact, chakra mediation has been studied and practiced by some of the most successful minds in history.
Albert Einstein was reported to meditate several times throughout the day as he believed that chakras improved creative and problem solving capabilities.
In his work, William Wordsworth refers to meditative postures and its effects such as slower breathing and a drop in heart rate. He spoke of meditation and reflection that eventually led him to enter a peaceful space.
Chakra meditation and yoga has been practiced by modern day celebrities such as Madonna, Cindy Crawford and Rosanna Arquette. Superstars such as Katy Perry, Drew Barrymore and Jude Law have been seen wearing chakra bracelets in their private lives… not only on red carpets.
Is there SUBSTANCE to Chakra?
People everywhere are expanding their knowledge about the effectiveness of energy healing from a practical standpoint. Whether you accept that everything is energy or not, there is no denying that we are moving into a period of heightened awareness, sensitivity and new capabilities.
Understanding chakras is like taking a physical, emotional, mental, and spiritual inventory of your health and well-being. If real-world solutions like sleep and healthy eating isn't quite making the grade, chakra meditation can be used as an enhancement to re-balance out of place energy.
Join us for a basic course in "Chakras for Dummies" today!
Today's Guest
Lisa Hall- Magical Energy Facilitator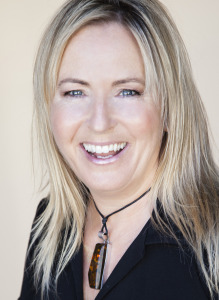 Lisa Hall has varied and extensive experience in the business world. She has owned multiple businesses, managed and created various projects, produced and promoted diverse events, and lived an extremely full life. But it is her personal journey of Creating, Healing and Inspiring a great LIFE for herself that called her to share what she learned along the way to make an impact for herself and her clients.
Lisa states, "I have acquired many professional and powerful skills, tools and insights that work to release old stuff, open to new vibes and get CHI flowing. I put all this together in many services to CREATE, HEAL and INSPIRE – YOU!"
She is the creator of CHI – Create Heal Inspire a holistic services business in Los Angeles. Lisa pulls much of her expertise from her work as an Entrepreneur, Writer, Teacher, Speaker, as well as Certified Empowerment Coach, NLP Master Practitioner, Yoga Instructor, Reiki Master, Herbalists, Aroma Therapist, and Crystal Energy Specialist. She believes "Energy is everything and everything is Energy". We can overcome challenges, and can create our hearts desires by simply SHIFTING our energy – just like MAGIC! Learn more—>