Everyone is an Expert at Something
According to world renowned speaker, author, and media expertPeter Shankman, getting your face in the media is —without fail— the most beneficial way to promote yourself, your business, and anything else that you may want to share.
The benefits of a public appearance on TV and Radio are LIMITLESS.
Want to improve your credibility?
Check.
Enhance your biography?
Check.
A good reason to post a dapper profile picture of being interviewed by a national newstation?
Double check.
TV and Radio producers are CONSTANTLY looking for new and engaging guests who can bring a unique perspective to their viewers.
Why not jump in and become one of the key players of this game? It's not as hard as you think… as long as you follow the rules. As a producer of a widely popular weekly broadcast to more than 2.5 million listeners, I have to agree with Peter. EVERYONE IS AN EXPERT.
However, if you want to increase your chances of getting selected by the booking producers… you need to understand HOW the process works, get INSIDE the minds of the decision makers, and bypass the other 300 applications that they may have received THAT DAY.
Like anything else… Publicity is an ART FORM.
On This show…
Peter Shankman believes that everyone has the power to be better.
Learn the secret to getting more big time publicity for your brand and your business!!
Whether it's the CEO who needs help empowering his employees to create magical customer moments, or the Fortune 100 who needs better marketing, or the small business who doesn't know where to begin, Peter Shankman helps people, companies, and brands be better, nicer, and make more money. Call it the trifecta…
About Our Guest
Meet
Peter Shankman!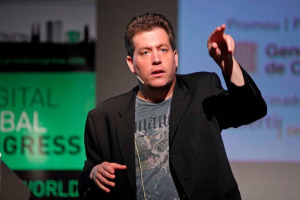 The New York Times has called him "a public relations all-star who knows everything about new media and then some,", while Investor's Business Daily has labeled him "crazy, but effective." Peter Shankman is a spectacular example of what happens when you merge the power of pure creativity with Attention Deficit Hyperactivity Disorder (ADHD) and a dose of adventure, and make it work to your advantage.
An author, entrepreneur, speaker, and worldwide connector, Peter is recognized worldwide for radically new ways of thinking about Customer Service, Social Media, PR, marketing and advertising.
Peter is best known for founding Help A Reporter Out, (HARO) which in under a year became the de-facto standard for thousands of journalists looking for sources on deadline, offering them more than 200,000 sources around the world looking to be quoted in the media. HARO is currently the largest free source repository in the world, sending out over 1,500 queries from worldwide media each week. HARO's tagline, "Everyone is an Expert at Something", proves over and over again to be true, as thousands of new members join at helpareporter.com each week. In June of 2010, less than two years after Peter started HARO in his apartment, it was acquired by Vocus, Inc.
Peter is currently a Principal at Shankman|Honig, a consultancy designed to help corporations, businesses, and retail operations create stellar customer service that resonates in our new "conversation economy," driving revenue, repeat business, and new customers.
Peter is also the founder and CEO of The Geek Factory, Inc., a boutique Social Media, Marketing and PR Strategy firm located in New York City, with clients worldwide. His blog, which he launched in 1995 at http://shankman.com, both comments on and generates news and conversation.
Peter's Customer Service and Social Media clients have included American Express, Sprint, The US Department of Defense, Royal Bank of Canada, Snapple Beverage Group, Saudi Aramco, Foley Hoag, LLP, NASA, Haworth, Walt Disney World, Abercrombie and Kent, The Ad Council, Discovery Networks, New Frontier Media, Napster, Juno, Dream Catcher Destinations Club, Harrah's Hotels, and many, many others.
Peter is the author of three books: Nice Companies Finish First: Why Cutthroat Management is Over, and Collaboration is in, (Palgrave/Macmillan, 2013,) Can We Do That?! Outrageous PR Stunts That Work–And Why Your Company Needs Them (Wiley and Sons, 2006,) and Customer Service: New Rules for a Social Media World (Que Biz-Tech 2010,) and is a frequent keynote speaker and workshop presenter at conferences and tradeshows worldwide, including South By Southwest, Affiliate Summit, BlogWorld, TBEX, The Public Relations Society of America, CTIA, CTAM, CES, PMA, OMMA, Mobile Marketing Asia, and the Direct Marketing Association.
A marketing pundit for several national and international news channels, including Fox News, CNN, and MSNBC, Peter is frequently quoted in major media and trade publications, including The New York Times, The Wall Street Journal, The Los Angeles Times, The New York Daily News, The Associated Press, Reuters and USA Today.
Born and raised in New York City, Peter still resides there with his beautiful wife and daughter, and NASA the Wonder Cat, all of whom consistently deny his repeated requests to relinquish the couch. In the few hours of spare time Peter has per month he's completed 13 marathons, seven Olympic distance triathlons, two half-Ironman triathlons, and one full Ironman Triathlon. He's also a "B" licensed skydiver with over 400 jumps. He's currently training for the 2014 Louisville Ironman.
In 2011, Peter authored a tweet that was voted as one of the Top Ten Tweets of the year by Twitter, out of more than 160,000,000,000 tweets sent. [Read more here—>](http://shankman.com/about