Sometimes you just gotta laugh about life.
If you are like me, you are already knee deep in the hustle and bustle of the holiday season. I find that there is really only one way to enjoy it before it stresses you out.
Indulge with no regret.
You deserve to unwind, so take the hour off,  pour yourself a glass of wine, and join me for some must needed girl chat and laughter. From here until the end of the year, we'll be talking about kickstarting 2012 at a pace that works for us.
We have a terrific guest joining us, stand up comedian, author and public personality, Stefanie Wilder-Taylor
READ MORE ABOUT STEFANIE HERE—>
In addition, I will be welcoming a new host on Toginet Radio, Judy Schriener, an award winning journalist and a first rate interviewer. I know I am looking forward to getting a few lessons from her!
Our Guests
Stefanie Wilder-Taylor & Judy Schriener
Stefanie Wilder-Taylor is the author of Sippy Cups Are Not for Chardonnay: And Other Things I Had To Learn as a New Mom, Naptime Is the New Happy Hour: And Other Ways Toddlers Turn Your Life Upside Down, which were based on her blog "Baby on Bored." Most recently she wrote It's Not Me, It's You and I'm Kind of a Big Deal. She has also written and produced more than thirty television sketch, clip and variety shows, including Whose Line Is It Anyway? And Blind Date. She currently co-hosts the popular podcast The Parent Experiment with Lynette Carolla.
Stefanie has appeared numerous times on The Today Show giving practical humorous advice. She's also been featured on Dr. Phil, Oprah, Dr. Oz, Dr. Drew, Larry King Live, 20/20 and Joy Behar. She lives in Los Angeles with her husband and three young daughters where she spends her time writing and eating popsicles.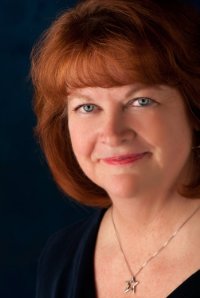 Judy Schriener is an award-winning journalist who has been writing about the inner workings of business since the mid-1980s. She has written countless profiles of businesses and business leaders – from snarky defense lawyers to heads of both small businesses and mega-billion-dollar corporations to owners of NFL teams.
She has delved into ugly lawsuits, covered companies that have gone from #1 in their market to bankruptcy, and has traveled worldwide both professionally and personally. She was one of the few women who traveled alone to Saudi Arabia and Kuwait to cover the oil field fires and reconstruction after the first Gulf War.