It's my birthday, and I am coming out.
Nope, I am not gay.
But like those who are, the best way to embrace your unique value with dignity and self love is to make the most important purchase of your life and own the rights to your personal truth. My friend, Rick Clemons, known as "The Coming Out Coach" taught me that, and he'll be joining me on our show. READ MORE ABOUT RICK HERE—>
As you know, I am on a mission to bring home 1 million parents.
I have been incredibly focused on this bold endeavor which has delightfully led me to connecting with compassionate and purposeful parents like you across the world. I have been hell-bent on helping you to claim your freedom so that you are able to adequately parent, provide and nurture your families, as well as yourselves, on your own terms.
While deep in our determination to achieve what we have set out to accomplish,  it is easy to lose track of our core intuitions… and I am no exception.  This very often happens to the best of us when we become fearful of taking risks or, as in my case, taking firm stances on issues that are immensely important to us and those we love.
Tomorrow is my birthday and I have decided to celebrate it with you by talking freely on topics that I have held back on in the past. My birthday wish is that you will join me with love, compassion, and an open heart.
Join me in reaching new heights of clarity as we celebrate all that makes us singularly remarkable, and honor our personal enthusiasm for who we are- without apology.
Our Guest
Rick Clemons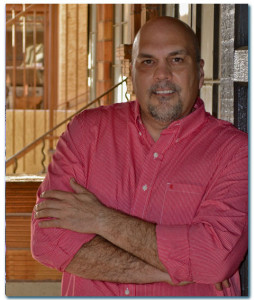 Rick Clemons, The Coming Out Coach, is a Certified Professional Coach, magnetizing speaker, thought provoking blogger, and creator of the T-Factor: Step Out, Step Up, And Step Into Living Your Truth.
Rick specializes in a gender-neutral "coming out" process that breaks through the closet doors most people don't even realize they're hiding behind. After hiding in his own closet for 38 years, Rick faced his fears, stepped into his truth, and began living as a gay man without regrets or shame. Now, he's on a mission to help gay men and straight women embrace the coming out process and step into living their powerful truth.