If you are looking for freedom without the guess work, purchasing a franchise might be a perfect option for you.
You want to be your own boss, but the thought of being a CEO might make you shutter. I am not going to convince you otherwise. If there is one thing I have learned from my coaching clients and even some of the callers on the show, its that some people just don't want to go it alone, and who could blame them? Its life-changing enough when you discover all the added responsibility that goes a long with becoming a new parent.  Why would anyone willingly take on the accountability for an entire company? No, thanks. Just sign me up to do some work for someone and give me a paycheck for my time.
If only it were that easy.
Contrary to the way it may seem there is a middle ground and owning a franchise may be a viable option. If you are like most people you probably don't give yourself enough credit. You may be scratching your head in the same spot wondering if you are good at anything. You might assume that because you've never been your own boss that you still need a boss to tell you what to do. If the thought of truly being your own boss gives you more of an upset stomach than changing your situation, no matter how miserable it may be, then consider purchasing a franchise.
Ask yourself these questions: Are you looking for something that is uniquely yours? Or do you simply want to run the show, regardless if it's by someone else's rules?
The biggest advantage of owning a franchise is the reduction of risk you will be taking for your investment. This is because franchises typically get up and running faster, and are profitable more quickly. This is the result of an already proven management system as well as an already established name. Add the flexibility of the fact that you are still the boss with a product or service you can be passionate about as a parent, and it may just be the answer you've been looking for.
Joining us on the show to talk about franchising is the lovely and talented Shannon Wilburn, President and Co-Founder of The Just Between Friends Franchise System. With over 100 franchises in more than 20 states (26 of them can be found on OurMilkMoney.com!), Shannon will be talking about the JBF concept: How JBF saves families 50-90% and helps families make 65-70% on selling their own children's and maternity items. READ MORE ABOUT SHANNON  NOW —>
In addition to franchising, we'll be revealing 4 top notch and underground universal rules among the nations flourishing self-employed parents.
What Are these New Rules?
On this show we will uncover the innovative underground world filled with flourishing self-employed parents who once felt like they were on the outside looking in, but not any longer.
What is their secret to success? Its simple. They follow the rules.
Parents across the country have already discovered that survival is not only possible, it's unavoidable. By simply understanding the operating principles shared by others before them, you too will see how to flourish.  Tune in to learn these 5 simple rules that will nearly guarantee your success as a "career parent" and make your "double careers" a whole lot easier!
Our Guest
Shannon Wilburn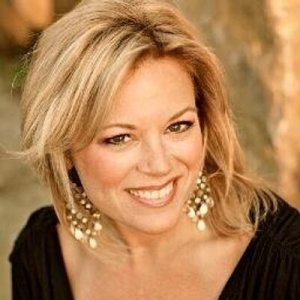 Shannon Wilburn is many things: An identical twin, wife of 20 years to an amazing man and mom to two wonderful teenagers. She is also the Co-Founder and President of Just Between Friends Franchise Systems, Inc,  the nation's leading children's and maternity consignment sales event.  JBF has grown from one location in Tulsa, Oklahoma to over 100 franchises in more than 20 states.
In addition to receiving her joy from being a mom and a wife, her hobbies include working out, traveling, reading, worshipping, marketing her business, spending time with her family and friends as well as being a continual learner both in business and in spiritual matters.