Thanksgiving is a great time for reflection.
It's been said that living in gratitude is the best way to abundance.
So, just for the sake of argument, if we were to give thanks for our family, our friends, the roof over our heads, the food we eat and our good health….would the laws of the universe give us more of the good stuff?
If only it were that easy!
Thinking positively is really only a small component of being able to manifest and create an abundant outcome. For me, it's the deep reflection of what I've already accomplished that transports me into the most potent mindset for manifesting. So much of what I am grateful for began 5…10…even 15 years ago.
"You can't connect the dots looking forward; you can only connect them looking backwards. So you have to trust that the dots will somehow connect in your future…."
– Steve Jobs
Fifteen years ago I arrived in Los Angeles, bright and starry eyed. With my college degree in musical theatre in one hand and a pile of headshots and resumes in the other, I was ready and determined to become the hottest star that Hollywood had ever seen. Young, hot and single, I came to the Tinseltown along with millions of others who all looked every bit as hot as me and had the same dream.
I was now in the most competitive industry in the world and although I had the chops to perform circles around the others, I learned quickly that getting hired was more about  strategy and less about song and dance. Many actors learned this the hard way. They quickly saw the steep competition before them and the near impossibility of getting their talent discovered by the right people. So they quit.
At 24 years old, I landed a job working at a company called Act Now! where I became a consultant for the seasoned actor in Hollywood. I spent my days auditioning actors for our pre-screened workshops, coached them how to nail the "cold reading" audition every time, and taught them how to build relationships with top-notch casting directors, agents and managers.
My former boss and first business mentor, Kenna Dean, taught me my first lessons in the importance of business integrity, reverse sales strategy, and choosing our clients appropriately.
Kenna was also the first "Mom-prenuer" I'd ever known, building a lucrative business model that served the most competitive industry on the planet and still managing to put her family first without apology.
Our Guest
Kenna Dean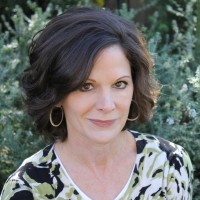 Kenna Dean started Act Now! back in 1996 with a clear idea of principles and practices which would set her company above the rest. She prides herself on Act Now!'s reputation as the premier networking company and talent training studio in Los Angeles and on the "family" feel that exists for her employees, clients, and members of the casting community.
Her over 30 years in the industry include experience as a TV producer, acting coach, talent manager and actor.
When she is not in the office she enjoys entertaining, hiking, hanging out with friends.  Oh, and watching Act Now! clients make their film and television debuts, of course!