What gives?
If you are like most of the moms I meet who have decided to bring their careers home, your biggest frustration comes from the lack of results from all of your hard work.
You may have the business idea of the century, be completely fabulous at what you do, you may even have a huge following of fans who tell you how much they admire you. But when it comes to make money, there is a real lack. You may be busy…but your also broke.
Its time for rapid results.
If you feel yourself becoming dangerously close to becoming a "business program junkie" or a mom entrepreneur "victim" cliche', its time to turn inward, clear out the stuff that ISN'T working and increase your bottom line with what little dignity you have left.
Just Kidding.
I know you are dignified, but what may be sabotaging your progress is your desperation  and your all-to-easy tendency to get distracted with the mundane tasks that are not leveragable. It happens to the best of us, and the busiest of us. I get you, moms. There simply is no more TIME to invest in your business. You've been patient. And patient. And patient. Its time to get the outcome you have been working towards.
The answer is simple.
First we need to evaluate your activities and then we need to leverage them. You've only got 6 hours a week to grow your business? Great!  If that is all we've got to work with, then lets make those 6 hours count.
I've called upon the best person that I know to help in this area, Coach Jenn Lee. Although we'd all love more TIME, wishing for it won't make us more productive. Jenn Lee is a Ninja when it comes to showing us how to trim the fat from our time sucking tasks and focus on being more effective with what little time we do have.
Our Guest
Coach Jenn Lee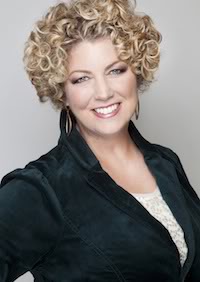 Jennifer Lee is a speaker, business strategist, and life coach who brings out the best in her clients. She's known for her energetic presentation style, practical takeaways and results she delivers to her clients. She is passionate about helping individuals BELIEVE in themselves, make a PLAN and get GOing.
Jennifer has over 20 years' experience in corporate training, as well as managing and training sales professionals for Fortune 500 companies in the United States and abroad. She is a highly desired keynote motivational guest speaker with an enthusiastic presence. She knows how to entertain with her quick wit, engage audiences and get them energized.
Jennifer is a trainer for corporations, organizations and industry association conferences and workshops. She coaches audiences to live their lives proactively and on purpose.