Design your ideal life.
If you are serious in creating a career that fits around your family's needs, you've got to get to know Leah Jantzen.
Leah is a good friend, fellow radio host on Toginet radio, and also like me, she is a mom on a mission.  Leah is a shining example of a woman who has never backed down, rarely lets fear get in her way to soar to new possibilities, and has proven that it IS possible to create an environment that mirrors the most important values in your life including your family and your career.
The thing I love about Leah is that she doesn't hold back when telling it like it is and always finds the fun and the warmth in the hard choices we have to make as moms. Like me, she is willing to share the deep and dirty truth about how she manages it all… even when the kids are sick and the house is a mess.
Don't become engulfed in the minutia of what can't be done… not when there is a rainbow of possibilities! Get your inspiration from those that have already made it work and then apply it to your own situation. Thousands of moms are now paving the way for others to create their own wealth on their own terms. Take advantage!
There is a New Boss in Town… It's your Kids.
On this show you'll want to join us as we dig deep and dish as the real work-at-home moms of Toginet Radio. We'll share our challenges, our solutions, and our dreams that keep feeding our desire to grow and keep on growing.
Our Guest
Leah Jantzen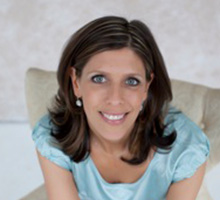 Life and Business Coach and Sports Relationship Expert
Creator of the 7 C's to Success: How to Rock Your Babies, Your Business & Your Marriage While Building Your Bank Account
Leah is a personal and business coach who received her professional training through Coach University, a worldwide leader in coach training.  She is an active member of the International Coaching Federation (ICF) and is currently pursuing her coaching certification.  She is also on the path to be credentialed as a Professional Mentor Coach.
Leah coaches highly motivated, energetic, enthusiastic, creative individuals looking to make profound changes in their lives.  She EMPOWERS her clients to reach new heights with their God given abilities and talents.  Leah dramatically expands her clients' vision of what's possible. Her clients live bigger and experience higher levels of personal and professional success.
Leah holds a Masters Degree in Counseling and a graduate certificate in Educational Leadership and Supervision from Long Island University at C.W. Post College.  She has been a guidance counselor for the last 13 years in her hometown on the North Shore of Long Island. She is also a member of the Western Suffolk Counselors Association (WSCA) and the Long Island Coaching Alliance (LICA).
Leah spends her free time chasing her two toddler sons and keeping up with her precocious seven year old daughter. She and her husband Michael enjoy watching sports together and can be found cheering on the local New York sports teams. Leah is an avid tennis player, a perfect outlet for her competitive spirit. Leah lives in her hometown of Setauket, New York, on the north shore of Long Island, and especially enjoys the beautiful summer months on the beach.