What is the Good Girl?
The "Good Girl" is an archetype that has different forms—the judge, the critic, the perfectionist, the people-pleaser to name a few. But no matter the form, the basis of the Good Girl has to do with feeling limited by society's rules of what a woman should be. It has to do with playing small and feeling stuck in a prison of other people's ideas. It has to do with feeling like we have to live up to the idea of being "good." Many times the "good" part of us judges the "badass" part of us and we miss out on the truth of what it means to be a whole woman. Many women seem to come up against this archetype as we begin to explore our true selves and our real desires, or as we up-level our business and personal lives, or as we step into a bigger game that calls for us to be seen and heard. The Good Girl Gremlin seems to come up just as women are about to expand and grow… just as we are about to rock the center stage of our own life.

What are some "Good Girl" symptoms?
You may spend energy in guilt and shame
You may play small and hide out
You may have trouble speaking your truth or being seen
You may feel distanced from your desires
You may feel limited, judged, and boxed in by yours and other's expectations
Your mantra may be "I'm not ready" or I'm not good enough (to be seen, to create your desires, to take action on your truth)
You may feel bad about wanting more (more abundance, more passion, more purpose) and yet at the same time, you know there is more for you
For this show, I am inviting my friends, Christina Dunbar and Regena Garrepy to join us on the show! These women founded the Bye Bye Good Girl Movement and are now healthy, whole, and yes–badass women! I can't wait for them to show you how to claim all of this for yourself so that you live from a place of authenticity, truth and power.
Our Guests
Christina Dunbar & Regena Garrepy
Regena Garrepy and Christina Dunbar have joined  forces as co-founders and visionary catalysts for the Bye Bye Good Girl Movement. They strive to serve as an example of feminine leadership and collaboration empowering women to birth the red-hot leader within and create their badass visions for their professional and personal lives.
They've combined their gifts, talents and messages to create their high impact signature program, The Bye Bye Good Girl Bootcamp. They received international exposure by creating the Good Girl Spill which included 16 interviews with professional development experts, best selling authors and top speakers who confessed how they went bold, big and brilliant.
Regena and Christina have also created the Badass Visionary Woman program and lead the annual Bye Bye Good Girl Getaway which is a live event that mixes tropical vacation and sisterhood  with personal and professional development.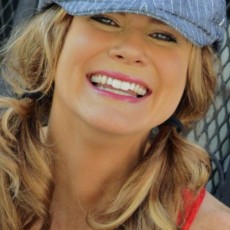 Christina Dunbar is a visionary catalyst that ignites messengers to use their voice and mentors Good Girls to go badass with their visions, projects, and businesses.  Christina also runs the very popular Goddess Collective in LA (an empowerment group for artists and conscious women in business).
Christina has been called the Spiritual Warrior for modern women and whether she is inspiring from the stage, writing, or facilitating groups, Christina's mission is to help women create their soul-guided, red hot visions as they find their voice and give fear the finger! Christina lives in sunny California with the love of her life; husband, friend, and soul partner, Chaim Dunbar.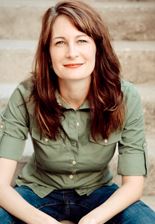 Regena Garrepy is a wise woman mentor, succulence seeker,  s.e.x educator, direct-selling diva, and recovering perfectionist. She is the founder of Reclaim Your Essence, which empowers women to get their groove back and embody their sacred purpose. Regena is passionate about guiding you toward transforming the wounds of your past into your unique superpower. She has been an award-winning direct seller – named the #1 Recruiter and one of the Top Sales consultants in her company. Besides being a certified coach, she is also a co-author in the book Incredible Life where she wrote the chapter on Escaping the Prison of Perfection. Regena lives in Orlando, Florida with her husband of 15 years and her 8 year-old jedi-in-training.