Time. Remember when it was expendable?
If there is one challenge that we all share as parents and entrepreneurs its in managing our schedules: Daily tasks, keeping our children alive and well,  parenting to our best ability, attending to our home,  our small business, our own sanity…how do others cope?
One thing is certain, you don't need me to tell you that you need to have more control of the chaos… you already crave it with every fiber of your being. What you need is a solution. A step by step strategy that will allow you to stay present in your time with your children, keep confident and attentive when working with clients, retain confidence and conviction while growing your business, and earn the right to sleep peacefully at night.
I come across this challenge so often with my personal coaching clients that I thought it was time to address it on the show. There is good news here.
First, you are not the only one who struggles to keep it all together- that should give you the plausibility to breath a sign of relief.
Second, you are not crazy or incapable or hopeless.
Third, there is a solution- and if you join us for this show you will walk away with the tools to create a much more manageable schedule for yourself, your family and your business.
We have a terrific guest joining us, Tisha Marie Pelletier, the owner/founder of Simply Put Marketing, Details Event Management, The Mom-e Club and author of When The Universe Throws a Curve Ball – How a mom entrepreneur went from disappointment to living her passion. READ MORE ABOUT TISHA MARIE PELLETIER HERE–>
Our Guest
Tisha Marie Pelletier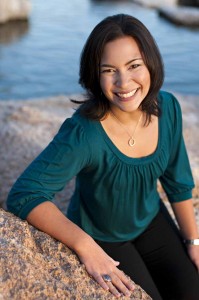 Tisha thrives on being busy.  She is the owner of Simply Put Marketing as well as Details Event Management, a full-service marketing and event planning firm. Being a mom entrepreneur is something Tisha is extremely passionate about.  In November 2009, Tisha made the decision to put her passion and event planning ability to good use by creating an event that would celebrate mom entrepreneurs for their amazing talent and dedication.
Her first signature event, the "Mom Entrepreneur of the Year," an expo, cocktail reception and dinner award ceremony, was held on Saturday, April 17, 2010 at the Hilton in Mesa, Arizona.  Tisha also debuted her first book When the Universe Throws a Curve Ball – How a mom entrepreneur went from disappointment to living her passion that same day.  Tisha's goal is to continue planning the "Mom Entrepreneur Celebration" every year in Arizona and throughout the nation. In September 2010, she created The Mom-e Club, a networking organization which encourages, educates and supports entrepreneurs to move forward with their dream.
The Club currently has four active chapters, with five more slated to open in spring 2011.  Tisha plans on expanding the Club throughout Arizona and to other states in the near future. When she's not assisting clients with their next big marketing project or upcoming event, Tisha spends time with her husband Sean, son Caleb and boxer Diesel in their Gilbert, Arizona home.