Flustered or unfazed?
I am all about simple. Actually that is a blatant lie.
I often look at others who seem to have it all together and I wonder what it would be like if I simplified the chaos in my life. On the days that I do actually feel caught up and organized- it doesn't last long.
I imagine it's because a clean slate is an inviting opportuntity to take on a messy new project.
Which makes me wonder…
Do we thrive on chaos?
If there is one thing I've gotten really good at, it's learning to dissect everything. Our lives are like one big puzzle to be solved and each experience brings us new clues to live more fully, abundantly, and purposefully.
I just got back from speaking to a deeply passionate and intimate group of people at the Booya Bootcamp with Martin Presse.
As a speaker I am hired to inspire — An absolute dream job. Especially when I think about how inspired I get when I listen to everyone else's stories. I absolutely love connecting with new people.
I am always shocked to learn how completely HUMAN we all are. We all have had good and bad experiences in life, love, and business. We've had our hearts broken, our egos shattered, and many of our dreams destroyed before they were ever fully defined. We have also experienced heavenly joy, divine awesomeness, and a love for our families that can not be replaced by a simplistic life experience and a sparkling house.
How we choose to embrace it is what defines us. Those of us who love our truths are less tormented by them. We are able to float through life effortlessly. Nothing knocks us down – at least not permanently. We wear our scars like badges of honor. We laugh more, learn more and yes — make more money.
I am so excited to introduce you to 2 very special people on this show. Anna Marie Martin will be joining me as co-host and is quite frankly the greatest Virtual Assistant on the planet.  It wasn't long after I'd gotten to know her that I offered her a staff position on Our Milk Money as head webmaster. I love going to her with new projects because she always gets so excited to take on new challenges and she is always so grateful for the experience. Who wouldn't love to work with someone with her attitude?
Speaking of positive energy, I'll be introducing you to Sandy Fowler, another fellow Toginet Host, and the most spirited Mom you've ever heard. Sandy is filled with clever and resourceful strategies for decluttering, destressing and deactivating depression! Want to venture into the Holiday Season without the headache? Sandy is your gal.
Our Co-Host
Anna Marie-Martin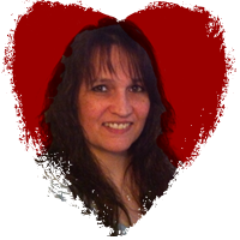 Prior to starting her own business, Anna Marie Martin worked for 16 years in administrative support for a diverse range of businesses such as a casino, construction company, hospital and security company.  Her favorite roles were as an office manager and special projects manager.  She thrives on challenges that keep her learning at all times.
In 2007, Anna Marie had her youngest child and was determined to not have to deal with another round of 5 years of daycare so her goal quickly became to find a way to work from home.  After running into a few roadblocks associated with transitioning from the offline world to online, her goal was finally met in 2008, when she became a certified internet marketing virtual assistant.  Anna Marie owns Serving Up Business and specializes in the installation, setup and customization of online programs such as WordPress, Kayako and Post Affiliate Pro.
Anna Marie lives in Anchorage, Alaska with her three boys, ages 18, 16 and 4.  When she's not working she enjoys reading, crafting and camping in the beautiful Alaska wilderness with her family. You can learn more about her and the services that she offers at The Business Start-Up Journal.
Our Guest
Sandy Fowler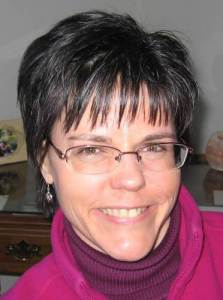 Sandy Fowler de-stresses lives. She teaches, blogs, speaks and hosts a radio show all focused on weeding out stress and creating more joy. Using simple strategies and calendars as a springboard, Sandy helps women create happiness in their lives every day. She's a wife, mom and business owner whose greatest joy, next to loving her family, is seeing the women she works with find the joy they've been looking for. Her greatest strength is her talent for finding order in the midst of apparent chaos. She has the ability to lay out a situation, find patterns and see possibilities. She can help you to make choices then create a plan that makes life easier, smoother and more fun.
Sandy is a contributing author to "Living the Life of My Dreams", a co-creator of The Secret to Getting What You Want: 4 Little Known Communication Secrets, and the creator of the Calendar Magic coaching program. She's the host of the weekly radio show Heart Filled Holidays which can be heard anywhere there is internet access as well as on iTunes.  She has been quoted on Lifetimemoms.com and SheKnows.com, featured in a cover story in the Detroit Free Press Twist Magazine, published in Mompreneur magazine and the Clarkston News as well as numerous on-line newsletters and publications, and featured as an expert on The Michigan Women's Marketplace.
When she isn't speaking to women Sandy enjoys her time with family and friends. She especially loves to spend time with her husband and their two daughters camping, hiking, playing games, reading or wandering the beach where their dog can romp and run. Connect with Sandy at SandyFowler.com.