Are your kids business savvy?
Not every adult is business savvy… and neither is every kid. But that doesn't negate our NEED to earn money. There is just no way around it. Once we become adults, working and earningis a REQUIREMENT for survival.
Fortunately, there are countless ways to earn an income –and– the number of ways we can now earn from HOME is still increasing. Whether you are innately a LEADER or a TEAM PLAYER– there is an important place for you in this world.
It's never too early to help your children find their place in the real world as well.
It's the Summer of Young Money!
We've covered many aspects of this topic before, so if you find yourself with some extra time this week, listen back to past shows Kid Entrepreneurs and Family Hustle with special guest expertSarah Cook of Raising CEO Kids.
Also, it's a GREAT time to revisit the episode where favorite business expert Ellen Rohr revealed how to keep your kids busy this summer… AND EARNING EXTRA CASH in the process!! Listen toSummer Activities 4 Kids… That Make Money!
_______________________________________
On This Show…
Get ready to teach your kids about the power of INVESTMENT!
Yourself Expression is a new and affordable direct sales company that was launched by a sister and brother team, age 14 and 9 respectively. Shelby and Gordy created Yourself Expression from their kitchen table as a family fun company and a way to encourage families to work together on a project that teaches teamwork, core value of a good work ethic, creative expression, andbusiness skills… all while earning an extra income!
Imagine … a small business opportunity … that serves —your kids — and caters to them as young money makers — and future business leaders of America!! =) =)
Learn more about the opportunity here—>
Receive a 20% discount with code: iHeart
Our Guests
Shelby and Gordy Anderson!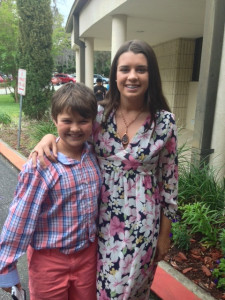 Shelby is 14 years old and started this business about 5 months ago after wanting a pair of boots that cost $200 and her mom said no way…you must be crazy! They had a bow on the back.Without the bow, the boots were only $79, but with the bow, they were $200. Her mom told her that she was smart enough to figure out how to make her own designs for her $79 pair of boots.
Shelby did some research and began making interchangeable Boot Bling that could be worn on the side or back of any boot. Shelby thought this was a fun way to express yourself …by wearing different colors and styles. This lead to her idea of dangling some flashy charms to show what you love in life.
She and her 9 year old brother Gordy, began to create other items that focused on self-expression, self-passion and self-purpose in life. The name Yourself Expressionmade sense. Every parent tells their kids to "Just BE Yourself." Shelby hopes to turn this into a family direct sales company offering interchangeable items at family friendly prices.