This generation of small business owners has a new selling style.
Its called "recession selling" and it refers to the way consumers have responded to the unsteadiness in the economy.  What kind of seller are you? Does it match the way you think as a consumer? Do you upsell yourself on a product or service with lots of options or do you pass on the extras simply because times appear to be tough, and instead purchase a new product only out of sheer need?
Join me as I introduce you to our guest,  Kelly McCormick, author of the new book, OutSell Yourself: Go from Hello to Sold with Ethical Business & Sales Techniques. READ MORE ABOUT KELLY McCORMICK HERE–>
Also joining me for the show as a co-host is Wokie Nwabueze, who will soon be a fellow host with me here on Toginet with her new show Stop Fighting! Make Peace at Home.
READ MORE ABOUT WOKIE NWABUEZE HERE–>
Our Guest
Kelly McCormick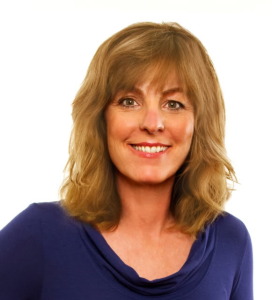 Kelly McCormick is a business expert with OutSell Yourself®, a division of her company The McCormick Team, Inc. Kelly doesn't just talk the talk – she walks the walk. She's owned three successful businesses – the first at age 21. Starting each of her companies from the ground up left Kelly with a deep understanding of human mindsets and what it takes to build a brand, market, and sell.
For almost two decades, as a speaker, writer, coach, and consultant, Kelly has been sharing her methods on how to do business in a way that instantly connects sellers with buyers. Her clients include entrepreneurs, consultants, businesses, multi-national corporations, award winning franchises, retailers, colleges, associations and others.
Kelly is the author of OutSell Yourself®: Go from Hello to Sold with Ethical Business and Sales Techniques! FedEx cofounder, Frank Maguire, said this about Kelly and her book,
"Mr. Morita, the founder of Sony, once told me that 'customer' connotes a relationship built on trust over a long period of time. Kelly shows us the way to grow a customer base for the future. Take advantage of her wisdom."
Kelly writes articles on business and sales building topics for industry trade magazines and blogs. For over two years, she wrote a monthly on-line column, Gender Bender, on selling to women and to men, for Sales and Marketing Management magazine, the former publication of The Neilson Group. Kelly is a Past President of the Toronto Chapter of the Canadian Association of Professional Speakers, and a member of the National Speakers Association.
Our Co-Host
Wokie Nwabueze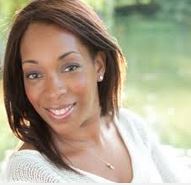 Wokie Nwabueze  is a certified mediator, conflict coach, communications strategist and attorney.  Her career in and love of the conflict resolution field started in 1993 and for the past 18 years has worked as a consultant and trainer working with non profits, parent groups, troubled youth, and as a corporate consultant for close to ten years addressing workplace conflict.As the mother of two very young children, she has experienced firsthand the conflict that we all face as we nurture our closest relationships.
Wokie believes that at the core of every conflict is an unmet need and that the skill it takes to resolve conflict well is not something we are taught.  But it is the most important work we can do for our families and relationships. That belief is the reason she is so passionate about Stop fighting! Make Peace at Home.