Unhappy at Work?
For working parents there could be a variety of reasons that you are not happy with your current career, including the intense feeling that you are missing out on precious family time.
Working parents are spread thin, that is for sure. By the time you get home from work, attend to the kids and everything else, you are so depleted that all you want to do is crash into bed.
This often leads to a desire and vision of working at home, running your own business on your own terms and having more time for your family.
The TRUTH About At-Home Careers
While it is possible to achieve all of the above in an at-home career, launching a business from home can bring about new stresses that many business owners are not initially prepared for.
Busting the Work-at-Home Myths
The following list of myths may initially discourage you from wanting to create an at-home career… on the contrary… they are designed to better prepare you for success in your path to self-employment.
✔︎ Myth #1: Being self-employed means less work hours.
Being your own boss DOES mean that you can CHOOSE your own hours, but with the convenience of digital devices also comes the expectation that you will be readily available at any time of the day. If you don't CONSCIOUSLY COMMIT to NOT WORKING and being present and engaged with your family during non-working hours, you could find yourself in a multi-tasking nightmare.
✔︎ Myth #2: Once the business is set in motion, residual money will pour in.
It takes time to build a business, and nowadays, sticking it out is half the battle. Just because you are working hard and you deserve to be paid, doesn't always mean that you WILL BE. For many self-employed parents, looking for the next client becomes the biggest task of all.
✔︎ Myth #3: You'll be able to take time off when you need it.
Saying goodbye to corporate prison also means giving up paid vacation and sick time. While you no longer have to endure the guilt-stricken attitude from an employer who discourages taking a sick day, you will miss knowing that business will be able to continue without you. Solopreneurs rarely take sick time during those unexpected flu days, because they don't have anyone who can cover for them.
✔︎ Myth #4: You must be a born business leader to be successfully self-employed.
Not everyone who works for themselves has to be a boldly branded mega mogul. Lately it seems that every business coach wants to you to "play big" or not at all. You may not see yourself as a powerful business leader…but since you still need to earn enough to provide for your family…why not choose to be of service in a way that is less "center stage"? Consider virtual assistant work, a career in helping others get organized, or copywriting. The important choice is the one that feels right to YOU.
✔︎ Myth #5: You'll no longer be exhausted when you are self-employed.
Sorry, but the long list of responsibilities, whether working in or out of the home, does NOT go away. Parents will always have more on their plate and learning to balance it is key. Pulling double duty does not entitle anyone to a larger salary, but by having the freedom to create your own strategic plan of action you'll acquire a greater chance of a living a more stress-free lifestyle.
On Today's show…
We have a full show for you! Dr. Bola from Healthgist.com joins us to discuss 3 issues that many work-from-home women struggle with and how the lifestyle dream deviates from actual reality.
Also, Heidi Rose Robbins is back with an astrology update!
Finally— WE WANT TO HEAR FROM YOU!! Phone lines are open for your most pressing questions. Need some business advice? Having a hard time balancing the many responsibilities you have as a parent? Not feeling supported by your loved ones in your endeavors?
Today's Guest
Dr. Bola Oyeyipo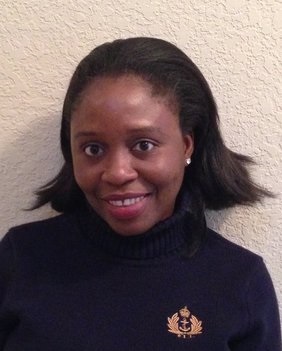 Dr. Bola is a board-certified family physician who has been told by countless patients that they look forward to their clinic appointments with her because they come out feeling like that they had a chat with a caring friend who just happens to be their doctor.
Besides being a wife and a mom of 2 boys, she teamed up with one of her best friends and fellow family doctor on Healthgist.com where they bring their common sense approach to women's health and healthy living to a wider audience.
Bring your tough questions today…because we have solutions for you!
Talk to us live on the air
Got a question? Life can be challenging … LET US HELP!
Call TOLL FREE: 1-800-449-8686
or
If you are unavailable during the live show, you may FILL OUT THIS FORM to have your question read and addressed on the air.

If selected to receive FREE coaching on the air we'll gift you *THE HOME FREE THRIVE GUIDE and AUDIO SERIES *… for FREE!