Believe. Plan. Go.
Meeting Jenn Lee was like hitting the jackpot. Everything she said about taking action and streamlining all efforts really resonated with me.
I was introduced to Jenn shortly after being asked to host Spark & Hustle. Tory Johnson told me that Jenn would help me change the way I executed everything in my business, and she was right.
With her sharp wit, no B.S. approach and practical takeaways, Jenn Lee's out-of-the-box strategies are game changing.
If you are ready to stop making excuses, take back the control and get fast results that will earn you a profit that matches your hard work, you'll want to join us this Friday.
Need advice on a particular challenge?
Maybe you need to fill an upcoming event, or you are looking to add more clients. Perhaps you have a new product that you want to execute. Whatever you are looking to obtain, Jenn will give you the magic strategy to make it happen.
Our Guest
Jenn Lee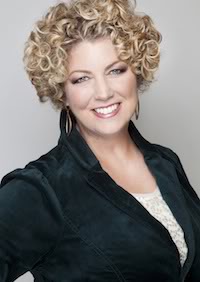 Jennifer Lee is a speaker, business strategist, and life coach who brings out the best in her clients. She's known for her energetic presentation style, practical takeaways and results she delivers to her clients. She is passionate about helping individuals BELIEVE in themselves, make a PLAN and get GOing.
Jennifer has over 20 years' experience in corporate training, as well as managing and training sales professionals for Fortune 500 companies in the United States and abroad. She is a highly desired keynote motivational guest speaker with an enthusiastic presence. She knows how to entertain with her quick wit, engage audiences and get them energized.
Jennifer is a trainer for corporations, organizations and industry association conferences and workshops. She coaches audiences to live their lives proactively and on purpose.