They say art is a way of life…but can you live it?
There are people who have spent their lifetime making sacrifices for their art. Why not do the same for our children, our businesses and our ideal way of life?
The "struggling artist" very often gets a bad reputation for being poor, irresponsible, or unclear about what their priorities should be. But consider for a moment what we can learn from this generation's artist. Take away the desire to "make money" and replace it with the desire to "make art" and you'll see exactly how its possible to live beneath your means in a way that makes you happy and filled with joy on a daily basis.
Struggling to survive in a bad economy? Ask a stage actress who has been living in her own personal recession for her entire career. In massive business debt? Ask a theater company how they've managed to survive performing to only half-filled houses. Feeling empty or undernourished from being forced to live a more frugal lifestyle? Ask the poet how going for a walk in the rain can satisfy their soul for the rest of the week.
If the goal here is to spend more time with your family- if that is what simply makes your life worth living -then the artist just may be the ideal teacher for you.
Joining me for this show is playwright, Rebekah L. Pierce, whose work focuses on contemporary women and the search for purpose and identity. READ MORE ABOUT REBEKAH HERE–>
Astrology Update is Heidi Rose Robbins is back again! Tune in to find out what the stars have aligned for us.
Our Guest
Rebekah L. Pierce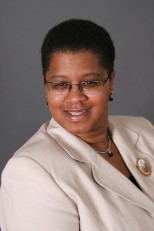 Rebekah L. Pierce is an author, playwright and entrepreneur. She founded  and is President of The Girlfriend Connection (formerly Average Girl Magazine LLC), whose mission is to educate and empower low to moderate income women in Central Virginia.
Mrs. Pierce placed as an alternate in the 2006 Virginia Commission of the Arts Playwriting Fellowship for her previous works, Perfect and The Myth, which were produced and staged in local theaters in Richmond, VA in 2004 & 2005. In 2007, she staged her third full length play, Bell Blu, which was released as an independent feature film in the fall of 2008. Her latest independent short film, The Briefcase, is now showing in independent film festivals across the country. Mrs. Pierce has also released her mystery/suspense novella, S3x, Lies & Shoeboxes.  Her first novel, Murder on Second Street: The Jackson Ward Murders was released in June 2010 to rave reviews.
As an African-American military veteran and prevailing entrepreneur, Rebekah knows her purpose is to give a voice to women from all walks of life. She is also a radio talk show host, motivational speaker, teacher, wife and mother.
Personal Mission Statement
The mission of Rebekah Lynn Pierce is to be a positive inspiration to her fellow man/womankind through the light and joy of her spirit which resonates through her literary works thereby allowing her to be able to walk through opened doors of opportunity.