We are Moms. It's our job to be emotional.
Let's take off our business hats and focus on the kids this week. Since we are our own bosses,  we can absolutely make that decision if we want to …and commit to it….guilt free!  (Its one of the many perks to being self-employed).
Now that we've established that, lets get back to the kids. For many, its back to school week! Whether you send your kids to public school, private school, or home school- we have each chosen what we believe is the best method for educating our children and helping them to find their place in this world. As their caretakers we have made ourselves responsible in virtually everything: Language, manners, safety, resourcefulness, discipline, curiousity, creativity. Empathy. EVERYTHING. (I am exhausted just thinking about it!)
No matter what education system you have chosen for your child, it is important that we include the importance of taking risks. In each stage of life, infant to adult, its been proven time and time again that INTELLIGENCE does not always equal success, but CONFIDENCE IN SELF very often does equal success. Therefore, we'll be talking about the importance of growing through neccessary risk taking and encouarging your children to do the same.
This is a special week for me personally because my oldest is starting Kindergarten and my youngest is starting Preschool. Its been a very emotional and exciting time for my family. If you have a child who is starting a new school, or simply moving up to a new grade level, join me on Friday where we can congratulate (as well as commiserate with) each other on another parent job well done.
Joining us for the show are "MUSING MOMMIES" Kim Mills and Dawn Fry
READ MORE ABOUT KIM AND DAWN HERE–>
Our Guests
Kim Mills & Dawn Fry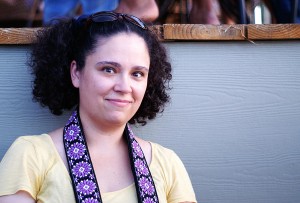 Kim Mills is a SAHM to a 6.75yr old daughter and a 4yr old son.  She considers herself a bit of a Jack of All Trades! She enjoys photography, reading, audiobooks, crafty things, baking, podcasts, and is a TOTAL Twilighter (a huge fan of the Twilight Book Saga).  Kim is a hairdresser by trade, but has experience in running a business, waitressing, dog grooming, and banking.
Kim was introduced to podcasts about a year ago by her husband and fell in love with them.   She has a list of podcasts that she subscribes to and is always looking to add more.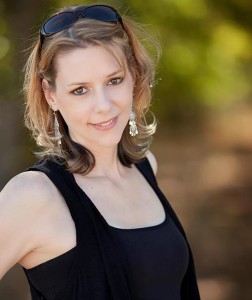 Dawn Fry is also a SAHM to two rambunctious boys, a 6 year old and a 3 year old. She is the owner of Dawn Fry Photo, a portrait photography business.  Dawn enjoys podcasting, blogging, photography, cooking and spending time with her family – not necessarily in that order!
She fancies herself a jack of all trades, and probably knows a little bit about most everything.  In her brief work history (BC – before children) she worked as a music teacher, a cocktail waitress, hostess with the most-ess, a catering sales assistant, a financial planner's assistant, a model coach, professional photographer, health food store manager, event sales manager, wedding planner and a slew of other things that make her a master of, well…nothing!
When her first child was born, there was no question that her days of working 9 to 5 were over. Staying home with her kids and starting her photography business was the best decision she ever made.

Musing Mommies is a Podcast designed for moms by moms!  Are you looking for a very informative show with experts in their fields giving advice??   Well that is not us!  Oh yes we will give you info and some interviews but in our own way.  We are two Texas moms talking about everything from poop diapers to world hunger. Get ready to laugh, cry and say to yourself  "hey I feel that way too".