Don't let your visions of success frighten you.
As parents and business leaders, we are also visionaries… and that can be overwhelming for those of us balancing a full schedule of family, home and business. Making room for our own sense of purpose can feel irrepressible and disorganized…until we see an example of someone who has already achieved the kind of success we'd like for ourselves.
Last week, we talked about surrounding ourselves with positive people and how that can create a clear path to victory. This week I'd like to talk about adopting behaviors and philosophies of those we admire and look up to.
For this very in depth look at ourselves as front runners in our own ambitions, I am bringing on a woman who I have admired for years, Susan Lyne.
When I first met Susan, I'd just about had it with corporate jobs, the temping pool and narrow-minded bosses. I might have completely lost my faith in the American workplace as well as in my own ability to deliver adequately as an employee. I had been knocked down too many times for instinctively wanting to streamline and push boundaries, and was nearly convinced that it was not possible to satisfy any employer, let alone my own career aspirations…which were becoming more and more unclear to me.  I needed a role model. Someone to look up to who would show me that it is possible to lead a dynamic team without sacrficing integrity, and one that would transform my outlook to a more positive one.
At the time Susan was the President of The ABC Television Network, and my temp agency assigned me to answer her phones for a half a day – which turned into 7 fantastic months working for a woman I grew to admire, aimed to be like, and would eventually turn to as a cherished mentor.
In that 7 months I learned how a great leader leads, the inter-workings of the entertainment Industry, conversed on a daily basis with Hollywood celebrities, television executives and creatives, and best of all –  it was the beginning of my growth into a new version of my best self.  It was the beginning of my new career as a free thinker, visionary and eventual leader, myself. Thanks to Susan, I began to believe in what I could contribute to my own life as well as with others.
I am beyond thrilled to be interviewing my role model, Susan Lyne – an empowering leader, a dynamic media guru, and terrific mother and wife. Currently Susan holds the position of CEO at The Gilt Group.  READ MORE ABOUT SUSAN LYNE NOW —>
Our Guest
Susan Lyne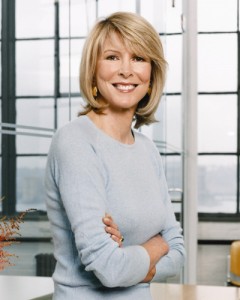 Susan Lyne serves as Chairman of Gilt Groupe. Susan joined the company as Chief Executive Officer in September 2008, less than a year after Gilt's launch as a women's apparel and accessories business.
Today the company has over three million members, 500 employees and operates six distinct business lines in the US, as well as the leading flash sale site in Japan. Lyne assumed the role of Chairman in September 2010.
From November 2004 to July 2008, Ms Lyne was President and CEO of Martha Stewart Living Omnimedia (MSLO). In that capacity, she steered the company's recovery and return to profitability, led by a three-fold increase in advertising revenue and the diversification of its merchandising business.
Before joining MSLO, Susan spent eight years at Disney/ABC, rising to President of ABC Entertainment where she oversaw the development of shows such as Desperate Housewives, Lost, and Grey's Anatomy. Prior to that she ran the network's long-form division, fielding a schedule of original movies and miniseries that won time periods and earned numerous awards.
Ms Lyne's early career was spent in the magazine industry. She was managing editor of New Times and later of The Village Voice and, in 1987, created and launched Premiere magazine for News Corp.
Ms. Lyne serves on the board of AOL and is a trustee of The New School. She lives in New York City.