Obstacles or… Opportunities?
When faced with a set of unfortunate circumstances, we are presented with a choice to either ADAPT, or deteriorate. Either way, your journey will escalate into something new. Change is inevitable.
If you want to know what I look for in a guest expert, it's how one meets adversity and turns it into an advantage… for career, family, personal fulfillment, financial abundance and quality of life.
Linda and Brian Kaminski– like so many other successful business leaders, birthed a successful global business as a result of an unfortunate accident which scorched Brian with life-threatening 3rd degree burns. After many ineffective medical treatments and unceasing pain, Linda and Brian searched for a new solution. They discovered the positive effects and healing capability of Aloe Vera.
Despite the skepticism from his doctor, Brian used the Aloe Vera to relieve his pain more effectively, and eventually healed without scarring.
Positively transformed by the experience and the new discovery, Linda and Brian began working with bio-chemists to supervise the formulation of several all-natural skin care products that were aloe vera based… rather than water based. Combining their names, Linda and Brian named their new company L'BRI PURE n' NATURAL.
Emphatically determined to educate others on the potential of these ground-breaking products, Linda and Brian mortgaged their home, traded in their cars for a bicycle… and with determination and a great vision… they handed out free samples of their products outside of shopping malls. What might have appeared to be risky and foolish, has now proven to be prosperous and plentiful. Their company now occupies a large office and distribution complex and several thousand L'BRI PURE n' NATURAL independent sales consultants represent the products nationwide. The company has distributed more than 100,000 free samples of various L'BRI PURE n' NATURAL products, and they still believe in this strategy to grow awareness of the brand.
⬇ ⬇ ⬇GET YOUR FREE L'BRI SAMPLES RIGHT HERE!⬇ ⬇ ⬇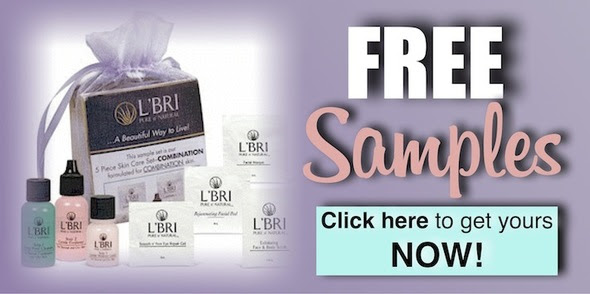 No prognosis should prevent you from seeking your ideal quality of life.
What strikes me about this story and (others like it) is how capable we are to TRANSCEND our limitations and use them to shape our future. The human condition knows no boundaries and our evolution depends on the potential for human will. We grow BECAUSE of our experiences with adversity — NOT in spite of them. There is an absolute partnership between our perceived traumas and our greatest creative abilities to circumnavigate our unexpected pitfalls.
Will your roadblocks disable you… or ENABLE you?
The human ability to ADAPT is our greatest asset. Until we are tested — we don't know what we are truly capable of. Very often our greatest successes and joys in life come from the emergence of our most challenging experiences. DON'T WAIT to be presented with an unfortunate set of circumstances to push ahead and look beyond your insurmountable issues. Be an activist for yourself.
Featured Business for this Show
L'BRI PURE n' NATURAL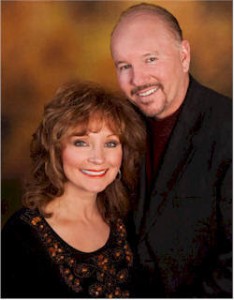 L'BRI was founded by Linda and Brian Kaminski in 1998. Philosophically, they wanted to provide quality, affordable aloe vera-based skin care, beauty, and nutritional products, as well as to share the "joy" of positive, prosperous, healthy living with others.
The daughter of immigrants and the son of a father born in poverty, Linda and Brian Kaminski put everything on the line–investing their savings, mortgaging their home, selling the family car, borrowing on credit cards, and when that fell short, selling many of their possessions–to research advanced skin care formulas and start their own skin care business.
Without a car, Brian pedaled a bicycle around town while Linda gave away skin care samples to shoppers in the parking lot of their local shopping center. Today their company, L'BRI PURE n' NATURAL, based in Mukwonago, Wisconsin, is the nations leader in providing aloe-based skin care, beauty, and nutritional products through a network of independent consultants.