"GOOD BUSINESS IS THE BEST ART"
~Andy Warhol
Art is an integral part of business — from operations to customer service. Thought leaders and small business cultivators who embrace the arts and their creative tendencies are typically the ones emerging as trend-setters and trailblazers.
Business Leaders are CREATIVE CULTIVATORS
Like artists and actors, start-up founders are the movers and shakers of the entrepreneurial world and the forerunners of new business ventures.
With sophisticated analytical tools available to ALL OF US as small business owners… our processes are more efficient. Therefore, we need something… ORIGINAL and DYNAMIC …to set us apart.
Our intuition and creativity are the factors that differentiate us from our competitors. Your unique and distinctive qualities should not be exploited– only EXPLORED.
Be a Better Business Leader…
…study the Arts!
Artists have an insatiable appetite for making new connections, inventing, reinventing, and finding new meaning in the mundane.That's exactly what innovation is all about.
The BEST Business leaders are Humanists
If artists are experts of the human condition, then as entrepreneurs, we need to observe human desires, needs, emotions, and behavior with a sharp, discerning eye and a high degree of empathy.
Identifying with our clients and consumers is an innovator's distinct strength.
"Every child is an artist. The problem is how to remain an artist once we grow up." ~Pablo Picasso
Artists retain a child's unique sense of possibility and wonder, and who better to learn from today's children than Mom and Dad innovators? Seeing the world through your children's eyes reconnects us with a basic human quest for exploration…. which ultimately cultivates the best million dollar ideas.
Innovations are very often based on intuition
Nothing brings out our intuitions faster than being a parent entrepreneur. The way we've learned to anticipate the unexpected is a DYNAMIC SKILL, and similar to being able to predict new industry trends and make decisions swiftly (not to mention our knack for being able to thrive under financial or time constraints!) In fact, these constraints might even STIMULATE our creativity.
On This show…
I'll be introducing you to a FANTASTIC leader in Buisness Education,Melinda F. Emerson. Her bestselling book, Become Your Own Boss in 12 Months is widely regarded as one of the best start-up books ever written. Melinda is incredibly engaging and encourages personal and professional growth of women entrepreneurs.
Joining me as a guest co-host will be my long-time friend and collaborator, Tom Fiscella, who is currently touring the country as an actor in the critically acclaimed show Jersey Boys and who also once directed me in a one-woman show… many lifetimes ago.
About Our Guest
Meet Melinda!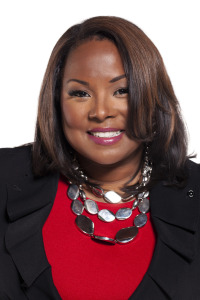 Known as SmallBizLady, Melinda F. Emerson is America's #1 Small Business Expert. She has been a thriving entrepreneur for nearly 15 years and is an internationally known keynote speaker. Melinda's small business advice is widely read reaching more than 3 million entrepreneurs each week on the internet. A pioneer in social media marketing, she is the creator and host of #Smallbizchat, the longest running live chat on Twitter for small business owners.
In addition to being a regular columnist for the New York Times, she is frequently quoted by other media organizations including The Wall Street Journal, Fortune, MSNBC and Fox News. Forbes magazine named her the #1 woman for entrepreneurs to follow on Twitter. She is an expert on what it takes the start a successful small business, marketing pitfalls to avoid, and how to become a brand in demand using social media. She is the publisher of her resource blogwww.succeedasyourownboss.com, which is syndicated by the Huffington Post and is the bestselling author of Become Your Own Boss in 12 Months and the ebook How To Become a Social Media Ninja. She is also a regular contributor to Essence magazine and the lead instructor for the Black Enterprise Small Business University.
About Our Guest Co-Host
Meet Tom!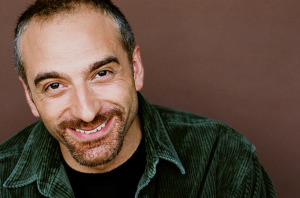 Thomas Fiscella is a professional actor and director currently based in Los Angeles. Working and living across the country, he has steadily built a prolific career in the performing arts spanning over 25 years. Now playing mob boss "Gyp DeCarlo" in the current National Tour of Broadway's Tony award-winning smash hit Jersey Boys – The Story of Frankie Valli and the Four Seasons, Thomas has played nearly 1,100 performances of the show in over 64 cities, and is presently continuing into his fourth year of the ongoing tour across the country, to many more cities quite possibly near you! The full schedule can be found atwww.jerseyboystour.com.
Television audiences have spotted Thomas playing a villain on FOX-TV's hit action series 24, while live theatre audiences have caught him in leading dramatic and comedic roles for contemporary stages, as well as the Virginia, Georgia, Texas and Colorado Shakespeare Festivals. He collaborated with Ally Loprete and her husband Chris in their respective "one-person" theatre shows, and has adapted and directed plays seen by student audiences in many elementary, middle and high schools. He is a tireless advocate for the value of Arts in Education, and exhorts parents and teachers to support their children by nurturing and applauding their creative impulses and talents.