Some would argue that entrepreneurship doesn't CHANGE a person as much as it brings out their most INTENSE qualities.
…Especially for Moms and Dads who are STILL trying to prove to the world that they CAN "balance" it all….but…lately it seems to be LESS about BALANCE and more about getting results FAST.
And… who could blame you??
Entrepreneurs are busy, passionate and brutally DETERMINED to prove their value in their products and services. Sometimes it seems as if we are so hell-bent on being heard… we forget to craft a message that is RELATE-able to our potential clients. We end up throwing content EVERYWHERE we can think of … in hopes that someone will hear us.
Even though it doesn't bring us results, we keep going. We tell ourselves we are just working hard to build our businesses and provide for our families. We get burnt out, our spirit gets broken and we eventually give into that nagging inner dialogue… "I guess I just wasn't cut out to be a small business owner." 
Baloney.
I believe you are valuable.
That is why I show up week after week on my radio show— so that you never –EVER– not for a moment… forget why you became an entrepreneur in the first place.
DO YOU REMEMBER??? I do.
You made a choice to do it on your own, to break through that glass ceiling and say goodbye to employers who would not allow you to put your family first. You had a VISION and you believed ALL OF IT was possible.
It is easy to get lost in the "BUSYness" of life and forget your PURPOSE as a parent who is also working hard to provide for your family. I am here to remind you every week WHY you became an entrepreneur in the first place.
Show me the money!!
We know that building a business takes time—but sometimes we don't have the LUXURY of waiting.  We have bills to pay, mouths to feed, groceries to buy and little bodies to clothe. WE NEED TO BE PROFITABLE NOW!
We have a choice as entrepreneurs. We can either learn to do it all ourselves without ever hiring ANYONE else to help us (which is ENTIRELY possible!!) or we can INVEST in the convenience of learning what we need to know NOW… and see bigger results FASTER.
The challenge is knowing which investments will really give us a return and which are just BOGUS BUSINESS packages designed to keep us chasing our tails without ever making a profit.
I've called upon the best person I know to talk to us about when it's appropriate to invest in our businesses and when to walk away and figure it out ourselves.
Chris Hogan is an entrepreneur, public speaker and money strategist. You may remember him from our most popular show EVER several years back: HOW TO GAIN FINANCIAL FREEDOM FOR YOU AND YOUR FAMILY.   Most people know him for his money insight on The Dave Ramsey Show.
Chris focuses on what he calls the "Three E's" – educating, encouraging and empowering people to take an active role in how they relate to money. His goal is to challenge us to "think bigger and do better." by giving concrete guidance and anecdotes from his varied experiences.
By changing the way YOU view money, YOU could change your family's financial picture and eventually establish a legacy.
Our Guest
Chris Hogan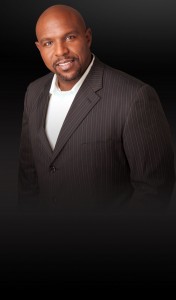 Chris Hogan might have been the most unlikely person to wind up working as a financial speaker. Why? Years ago, Chris was an All-American college football player who pushed future NFL players all over the field—far removed from the world of helping others find Financial Peace.
For Chris, the path from football to where he is today was a long, but meaningful, journey. While he was a vice president of a well-respected company, helping clients manage all phases of their businesses, he realized how so many families, marriages and children were being affected by money issues. He felt powerless as he sat behind his desk and watched his clients throw away their financial futures. Chris knew things needed to change.
Today, he helps spread the message of financial hope to audiences everywhere. An engaging and humorous speaker, Chris utilizes his expertise to promote financial education. He speaks at colleges and businesses, and conducts on-site training sessions at companies. Chris also works with high-profile clients, such as athletes, entertainers and businessmen, to help them develop a financial strategy to protect their wealth and secure their future.