The most difficult part of being your own boss is knowing when to take a break.
No one really intended for the holiday season to be stressful. So why does it become increasingly overwhelming each year? Let's dissect it. (It's my favorite thing to do!)
The holidays have become more diverse and although it may take more effort to keep all the annual traditions equally balanced, I have to admit that I really love how much we have progressed as a society.
Chrismakah. Shismakah. It's all in good fun.
Last night I hosted my annual Hanukkah party for the neighborhood kids which is always ironic because my kids are the only ones there who are actually Jewish.
I never intended to be the mom responsibile for giving culture to the non-Jews, but each year I am asked by the other neighborhood moms, "You'll be having your annual Hanukkah party again, right?" Impressed by the interest, the willingness to learn, and the celebratory spirit of others… I just can't say no.
Each year, usually by about the 300th latka and burn from the oil splatter, I admit that I have a moment of crankiness. I declare, "This is the last year we do this!"
I vow to spend less on the festivities, give less gifts, retire from making hundreds of homemade holiday truffles for bosses and teachers, cease the humorous holiday cards  (known for our interfaith witticism),  and simplify the winter season altogether with LESS.
The real reason I can't quit.
Besides the fact that I love it? Nothing beats this time of year.
Amid the chaos, I am reminded of the fact that I am throwing parties, creating holiday cards, baking and decorating… BECAUSE I CAN. I am the boss of me and I SAY it's time to take a break and enjoy the happiest time of the year.
(I am giving YOU permission to do the same.)
Six years ago, I was trapped by my corporate job, my limited paycheck, the captivity of the time card… and I had big dreams.  Aspiring to one day have the kind of freedom that only a self-employed mom could occupy, I yearned to make my own decisions, participate in holiday recreation, and tell my kids "Yes, I can come to your preschool to demonstrate the lighting of the menorah… again."
Because when we break it down, there is no expectation in the world of self-employment. The only pressure we truly feel is the kind we put on ourselves. Knowing that I can quit at anytime is enough to make the choice not to.
On this show, I am taking a break from the business talk and instead we're going have a little fun getting to know some television and film celebs. Both guests are friends of mine from my acting days, positively talented and unequivocally excellent in the parenting department. You've seen them everywhere… pegged "those actors" the ones who just keep showing up in your favorite films and TV programs. Never resting from their passion to create, Bob Clendenin and Jillian Armenante are always on the move.
Our Guests
Robert Treman "Bob" Clendenin & Jillian Armenante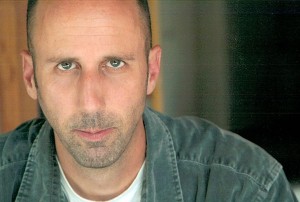 Robert Treman "Bob" Clendenin is an American actor known for portraying Carl Dawson in the TBS series 10 Items or Less, Roy in the failed pilot turned Internet series Nobody's Watching, and currently as Dr. Tom Gazelian on the ABC-TV comedy Cougar Town.
Clendenin graduated from Cornell University in 1986 and earned his Master of Fine Arts from Penn State University in 1990. He has subsequently built an acting career defined by roles as oddball side characters in sitcoms.
Among his more notable recurring role on television, he appeared in as oncologist (and sexual deviant) Dr. Paul Zeltzer in the comedy series Scrubs, and the aptly named Slow Roger in My Name Is Earl. Most prominently perhaps, he currently (2012) has a role on Cougar Town as Tom, a comedically bizarre neighbor who has a crush on the main character Jules Cobb played by Courteney Cox, and has recently been added to the regular cast for season four.
He has appeared as quirky characters in numerous shows including Popular, Charmed, Ugly Betty, That '70s Show, Felicity, Weeds, Gilmore Girls and Desperate Housewives. He also appeared in Star Trek: Voyager as a Vidiian surgeon, Space: Above and Beyond, That 70's Show, Roswell, and on several episodes of The Closer. His film appearances include the 2009 film Star Trek, as a ship yard worker who interacts with Kirk, as well as playing one of the space nerds in the movie Dude, Where's My Car? (credited as Robert Clendewin).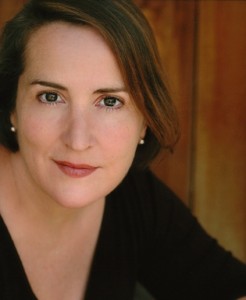 Jillian Armenante is an American television and film actress, known for playing the role of Donna Kozlowski on the TV show Judging Amy. Her feature-film credits include Contagion, Bad Teacher, A Mighty Heart, North Country and Girl, Interrupted.
On television, Ms. Armenante has made guest appearances on several shows including Shameless, Medium, Party Down, Castle, The Closer, Private Practice, Grey's Anatomy, Las Vegas, ER, Six Feet Under, The West Wing, and Northern Exposure.
Originally from New Jersey, Jillian is an award winning actress who is currently launching the web series, Kittens In a Cage. Already in a love affair with the genre of 1950's women in prison flicks, Jillian wrote the script based on the play Kittens In A Cage by Kelleen Conway Blanchard.