It's spirituality that drives our visions and decisions.
I was raised to be agnostic…to keep my mind open to all possibilities. It has served me well on most accounts, but there were times when I needed more. I needed to have…FAITH.
Without faith, what else is there?
Whether you believe in a higher power or not, you have a spirit within you that drives your ambitions, your visions for success, the way that you raise your children to have morals and values and the way that you respond to life's adversity.
We love, we hate, we laugh, we cry, we fight with our best friends and our spouses, we make up, we yell at our kids and then hug them a little too tight (ouch, mom!), we make ourselves over, reinvent and rebrand.
We are progress.
We question everything we do, even when we are most firm in our convictions. We pray even when we don't fully believe. We hang in there even when we most feel like throwing in the towel. We mourn losses and celebrate victories. We are the human spirit. We make the world go around with what we can't see but believe is there.
Faith.
On this show, I will be introducing you to one of my favorite people in the world… my good friend Geraldine Teggalove. She is a person just like me and you – with a story of struggle and a new emergence into self-realization and now a spiritual mentor for others. I've learned so much about the human spirit through Geraldine, and this week I am pleased to be able to share her and her prosperous wisdom with you.
So many wonderful topics will be covered today, including mysticism, parenting from a metaphysical point of view, understanding our Crystal, Rainbow and Indigo Children, and if there is time, we may even get Geraldine to do a mini nature spirit reading… or two.
It is also my privledge to introduce you to the newest member of my team, Danielle Bach. She is my assistant, my booking producer, my co-host, and my rock. It took me awhile to find her, but now that I have, my plan is to keep her forever. Please take a moment to read about these special ladies below.
Our Guest

Geraldine Teggelove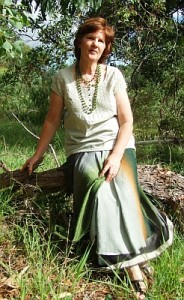 Geraldine Teggelove has spent the majority of her life helping others. Now, with a Doctorate in Metaphysical Studies, combined with a wisdom that comes through life experience, she is fulfilling her real passion and purpose as a Spiritual Intuitive, Prosperity Coach/Mentor and Spiritual Healer. She is also a teacher of meditation, and is an NLP practitioner. Geraldine uses her skills to assist others to overcome adversity, find their song, and then take the necessary steps to share their gift with the world.
Much of this is accomplished through her highly successful courses, The Magical Steps to Prosperity and Find Your Song–Find Your Voice. These programs have come about since Geraldine went through a fairly harrowing journey, came out the other side, and found herself living what she would call "My perfect life".
Geraldine is also a singer/songwriter of inspirational songs. Her music and lyrics are now well-known for bringing healing and inspiration to many. She has just recently released her third album of songs titled, "Wishes From My Heart."
Details of programs and music can be found at www.geraldineteggelove.com
Geraldine also has a Membership site, It's Time For Prosperity, which immerses people in prosperity thinking.
Geraldine is the co-author, (with her husband Bill) of the book Beyond Broke, an International Bestseller, and now the author of her own book, Today's Note to Self. She is also a contributing author in the soon to be released book from the world renowned, Thank God I series, titled Thank God I Am An Empowered Woman.
Daily Today's Notes to Self can be found on Facebook.
Introducing my newest Co-Host
Danielle Bach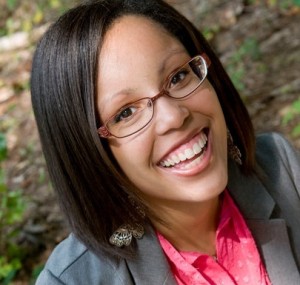 Danielle is a housewife, virtual assistant, event designer, personal shopper, speaker, and coach. She has a knack for helping others look good and feel good about themselves. As a teenager, she began to realize her eye for style, sense for organization, and head for figures.
In 2008, Danielle planned her first solo event and obtained her first virtual assisting contract. Later that year she founded a personal assisting and image consulting firm, which has become Finds a Good Thing. Danielle is always looking for ways to give back and currently serves on the board of Be Inspired, an organization for entrepreneurial women, as Events Coordinator.
A "Jill of all trades", Danielle thoroughly believes there is nothing she cannot conquer. Her latest projects include slipcovering a couch, refinishing a dresser, and turning a closet into an office. Danielle's goal is to help people manage the mundane so that they can focus on what truly makes them great.