It takes hands to build a house, but only hearts can build a home.
What does real estate have to do with building a career from home? Well since you asked…
When you become a work-at-home parent, your home becomes more than just a place to raise your family. It becomes your office, your sanctuary and in some cases,  a potential for earning investment income that could help to fund your business.  Your home ownership situation could be an imposition or an advantage depending on the amount of knowledge that you have.
More than half of the country's population owns a home, so understanding the current housing market could be critical to your game.
The amount of foreclosures and short sales are at an all time high. If you have been forced into one of these situations, you will be looking to get back into the housing market at the most appropriate time. How do you know when the time is right?
Having the right information about the housing trends will guide you to when you can buy again as well as help you see the big picture on growing your business and providing for your family. Planning and development are a multi-tasking mom's secret ingredients.
The ache for home lives in all of us, the safe place where we can go as we are and not be questioned.
– Maya Angelou
For this show, I will be bringing on my good friend and personal real estate guru, Brian Melville. I asked Brian to be my guest this Friday for so many reasons. Not only is he one of the most knowledgeable real estate experts in his industry, I have watched him drive his personal career and thrive no matter what the industry trends suggested. His perseverance and tenacity for his field has remained unwavered. We could all use a little lesson on how to be the last one standing when the competition throws in the towel.
Our Guest
Brian Melville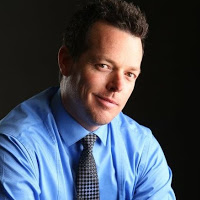 A resident of the Santa Clarita Valley since 1982, Brian Melville is definitely not your average real estate agent. Having spent the last 7 years learning every aspect of the real estate business, and immersing himself in all things real estate related,  Brian cut his teeth on nearly 100 transactions including short sales, and foreclosures.
Brian's perseverance and desire to help educate himself and those around him gained him the trust and respect of not only his clients, but also the respect of his peers. He is now considered one of the select few Top Producing Real Estate agents in Santa Clarita Valley and has shown no signs of slowing down. He has recently become certified as a CDPE which is the Certified Distressed Property Expert designation, and is now better equipped to assist homeowners in distress during these tough economic times.
Embracing a mix of both the old and the new, Brian utilizes new technology and places such as Facebook, Twitter, and YouTube to market himself and his properties. It has been Brian's ability to shift with the times that has allowed him to connect with clients of every age group. Let it be said that Brian is first and foremost a people person, and believes that no amount of technology could ever replace a face to face meeting. he is quoted as saying "Buying or selling a home is a very important time in someones life, and I treat the process and my clients with the respect and care that they properly deserve".
Dynamic, knowledgeable, passionate and relevant are only just a few words used to describe Brian Melville, and when asked to simply describe the secret to his outstanding success in the real estate business, Brian quoted the great Zig Ziglar and said "The best way to get what you want is to help others get what they want".
On Friday we are going to talk about STAYING POWER and how to leverage your current situation into reaching your desired results in record breaking time.