Business just got personal.
A good old fashioned Mom and Pop business is a neat idea in theory but how does it really work out? You want to start a home-based business, and you'd like to work with a partner. How about your life partner? You've managed everything else together – your house, your kids, your vacations… why not share the same career?
When you're confronted constantly by someone who knows you so well, you're going to have an extraordinary opportunity to work on your flaws and develop as a person.
When it does work, it can be glorious.
So, how can you make it work?
Plan no-business weekends. Go on actual dates. Make rules.
Sounds like the same rules we talk about for any parent who is self- employed, doesn't it?
On this show, I'll be bringing on a friend who has made it work. Adrienne Kallweit, owner of SeekingSitters has been working with her husband for 7 years and will be sharing her story with us!  READ MORE ABOUT ADRIENNE KALLWEIT NOW —>
Our Guest
Adrienne Kallweit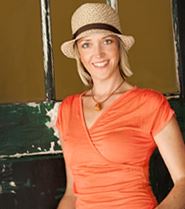 "Private Eye Mom" Adrienne Kallweit founded SeekingSitters in 2004 after struggling with her own child care needs. She was running her Private Investigation Firm and wanted to hire her son's preschool teacher. She ran the teacher's background investigation and was shocked at what she found: a variety of charges that raised questions about the teacher's character. Yet, the teacher was still working at a public school. That's when Adrienne started "seeking out her own sitters" that passed her stringent background checks and could work around her unpredictable schedule.
She saw a greater need – not just in her hometown – but nationwide. On family trips to Denver, Colorado and Austin, Texas they faced the same dilemma: they couldn't find a good sitter they could trust. So on a 7 hour drive from Austin back to Tulsa, she and her husband wrote their business plan and launched their website that night and SeekingSitters was born.
Since their first babysitting job in 2004, SeekingSitters has grown to over 8000 babysitting jobs monthly servicing hundreds of cities in 23 states.  SeekingSitters continues the safe sitting community by processing all background screenings on members and sitters of SeekingSitters through an in-house background investigation company. Adrienne and David are committed to making sure that childcare is offered in a safe and reliable method in all 50 states. They have built the business without debt, funding their business as they grew.
SeekingSitters was named to Inc. Magazine's list of 500 fastest growing private companies in 2010 and Entrepreneur Magazine's top 500 franchises in America: among the top low-cost franchises, SeekingSitters ranks number 66 out of 500 and top new businesses ranking number 19.  The company was also the winner of Tulsa's First Annual Entrepreneurial Spirit Award in November 2007 and was named one of the "25 Best Women-Owned Businesses" by Working Mother Magazine in 2008.  SeekingSitters has been featured on Fox & Friends, CNN and CNN Headline News, CBS Early Show, in Entrepreneur Magazine and on the CNBC Show "The Big Idea with Donny Deutsch." For more information, please visit www.seekingsitters.com.
Adrienne also makes it a priority to give back and serves as a volunteer on many communitiesincluding local fundraisers and the Tulsa Chamber Board.  SeekingSitters donates to many local and national organizations such as the big brothers and big sisters organization and franchisees across the national also support their local community.